Web printing is easy – simply upload and go!  No software downloads required.
Web printing is best for small files in common file types (.pdf, .doc for example).
For large documents, printing from applications, uncommon files types – it is recommended you install the printer driver.
*Note: You must connect to the campus network to print 
Log into the Web Print website. You can also log into Papercut if it's installed. Simply right-click the Papercut icon and select Details.
From the left menu select Web Print. In the Web Print window, select Submit a Job.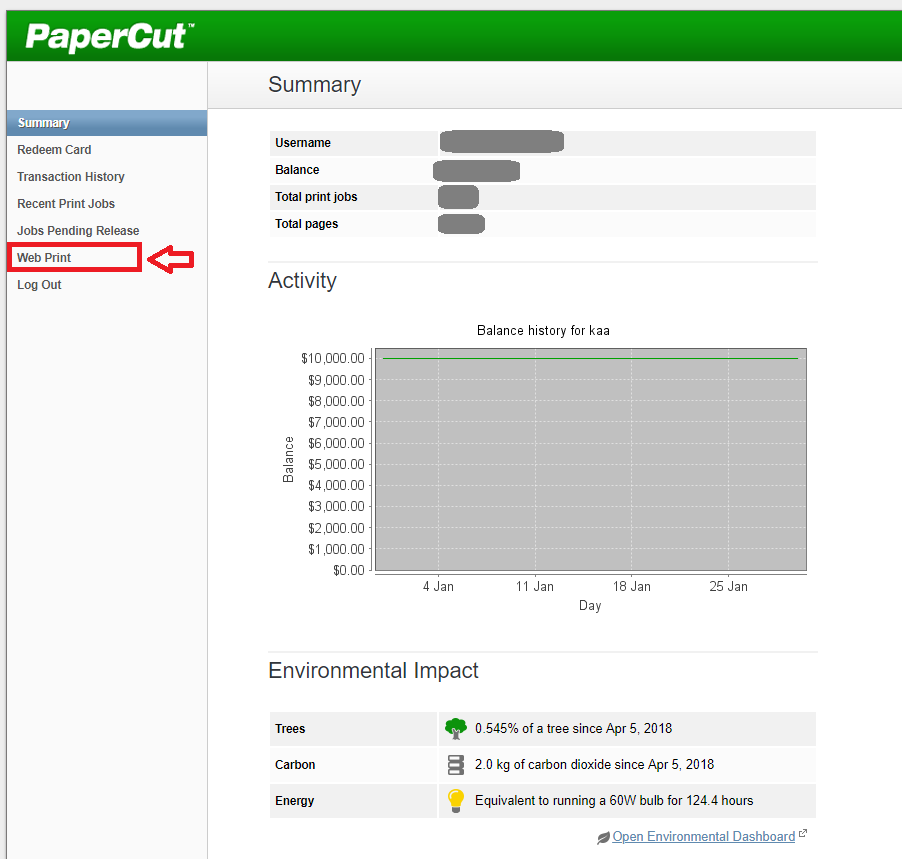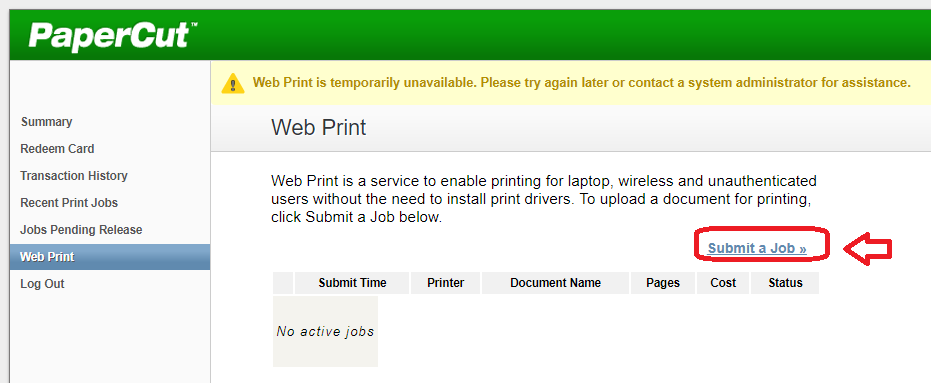 3 On the Print Selection page, choose the colour or black & white FindMe print queues.

4 Click on 2. Print Options and Account Selection and select the number of copies you want.

5 When you have uploaded your file(s), they will appear in the grey square displaying their file type, file name, and file size. If you upload a file in error, select remove to take it off the upload list. Select Upload and Complete.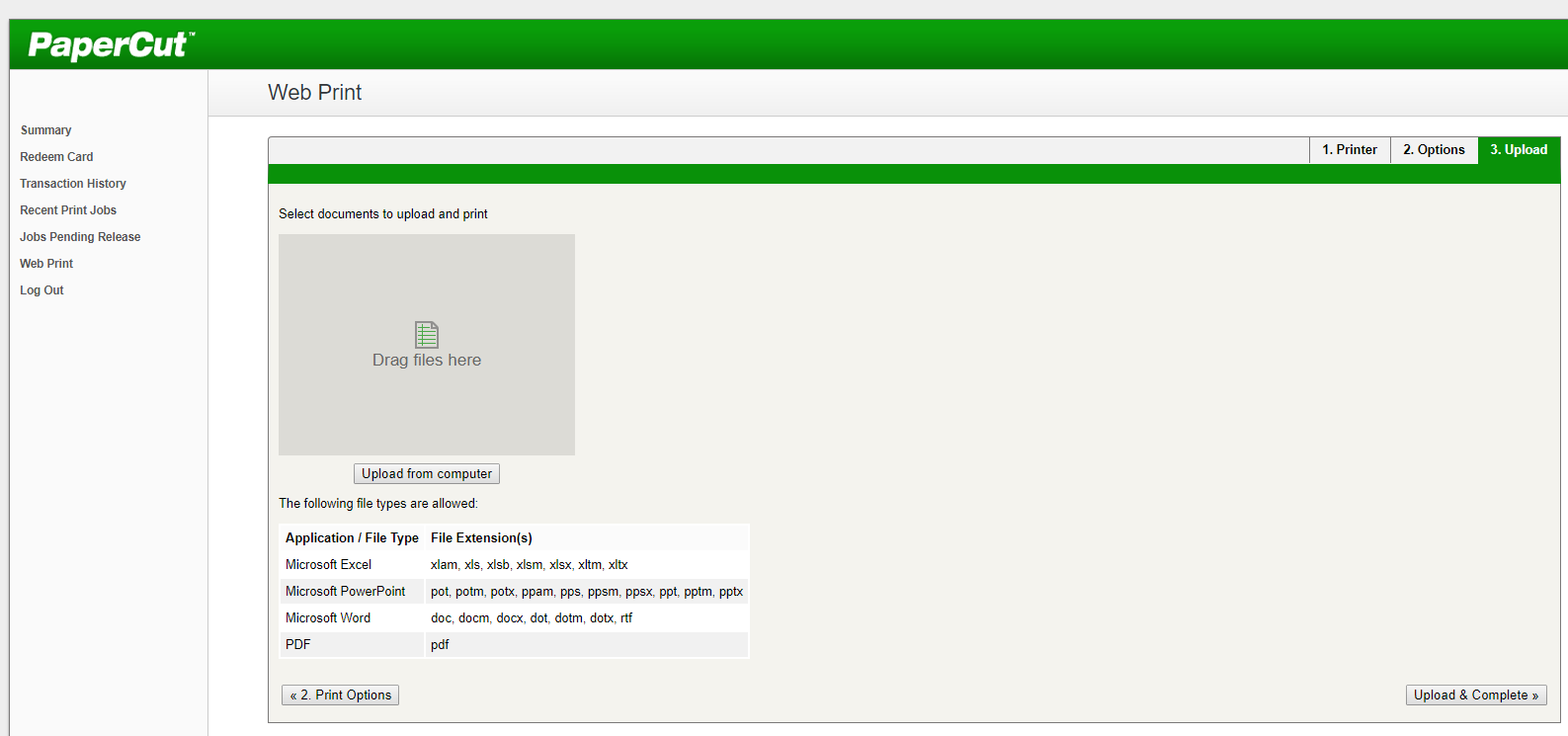 Return to the Web Print screen. When you are done, Log Out.If you have printed to a FindMe printer, you must go to the printer and tap your Card or type school credential to release the job.