IMPORTANT Make sure your iPad or Android device is connected to the College wifi network first.
The below video gives general instructions to provide familiarisation of the process required to print, specific instructions can be found below.

Open the app that you want to print from.
To find the print option, tap the app's share icon or menu.
Tap Print. If you can't find the print option, check the app's User Guide or Help section. Not all apps support print.
Tap Select Printer and choose All B&W Printing or all colour printing .
Choose the number of copies, colour or other options, like which pages you want to print.
Tap Print in the upper-right corner.
When prompted enter your school active directory username and password.
At any supported MFD login to release your print job.

On iPhones and iPads, Mobility Print just works like AirPrint!.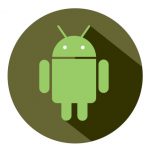 How To Add A Printer And Print

Make sure your Android is connected to School's WiFi.
Install the Mobility Print app from the Google Play Store.
Next Install the Mobility Print Chrome app.
Launch the app.
Tap 

Android settings

.
Tap 

Mobility Print

.
Tap the enable toggle if is not.
Exit out of 

Settings

.
No go to your your document and print. When prompted for username and passsword makesure  enter your PaperCut/Compass username and password.

The below video gives general instructions to provide familiarisation of the process required to print, specific instructions can be found below.

https://youtu.be/vTgRHmURvos