school now only support windows 10 or above version

If your operation system is Windows 10 follow these steps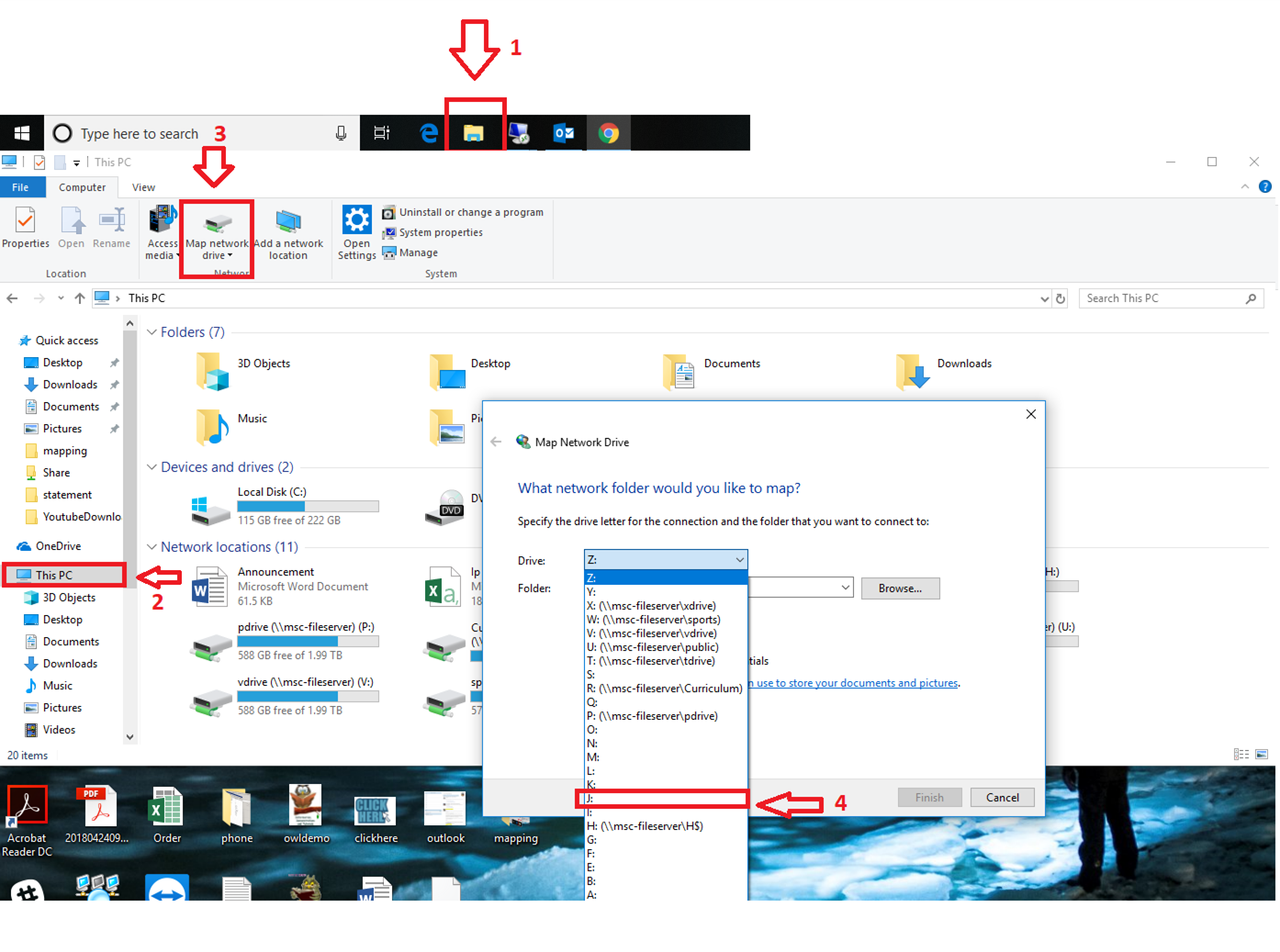 Press Win + E to open a File Explorer window.
In Windows 10, choose This PC from the left side of the window. …
In Windows 10, click the Computer tab.
Click the Map Network Drive button. …
Choose a drive letter you wish from the below table
Copy the correct path from below table
Type the username and password to access the network resource.
Ensure that the Reconnect at Sign-in (or Logon) option is checked.
Click the Finish button.
Choose the drive letter to map, next to folder type \\msc-fileserver\.
| | | |
| --- | --- | --- |
| Shared Drive | Drive Letter | Path |
| curriculum Drive | R | \\msc-fileserver\curriculum |
| Vdrive | V | |
| xdrive | X | |
| Sports | W | |
| tdrive | T | |